The COF would like to introduce you to a just published book entitled "Flashbacks of a Prairie Kid" by Dr. Merv Letts, orthopaedic surgeon and a past president of the Canadian Orthopaedic Association (COA). Dr. Letts has generously committed to donate all book sales proceeds from COA members and COF donors to the Canadian Orthopaedic Foundation.
The book is described in detail as follows:
Flashbacks of a Prairie Kid
The book, consisting of 25 Flashbacks (or Chapters), is a historical narrative of the author's growing up in small towns in the Prairie province of Manitoba during the war years of the 1940s and the ebullient 50s following. These are a series of vignettes that reflect Prairie life anywhere and will resonate warmly to anyone who has experienced life in small Prairie towns. The towns he lived in were Killarney, Minnedosa, Strathclair and Treherne, MB with Minnedosa (Cree meaning "Running Water") being where he obtained his public and high school education.
Many typical Prairie subjects are covered such as Metis origins, berry picking, playing hockey on rivers, dugouts and sloughs, life as a paperboy, riding bikes as well as things experienced by children in the war years such as curfews, collecting silver paper for the war effort, Victory gardens, and at school corporal punishment in the form of the Strap. Of particular interest to veterans will be the Flashbacks dealing with the home front war efforts and military training on the Prairies during the war years.
The author was an avid collector of many things, about which he writes, such as Meccano sets, Dinky toys, Lionel trains, BB guns, Sling shots, Cats eyes (marbles), stamps and later 50s cars.
The book is profusely illustrated in color. 579 glossy, easy to read pages, laminated soft cover and please indicate on ordering if you would like it signed.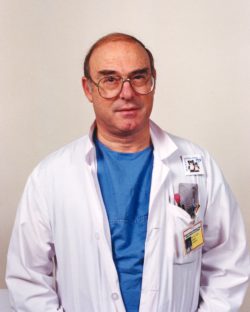 Dr. Letts graduated in Medicine, became a Pediatric Orthopaedic Surgeon, a UN Peacekeeper in the United Nations Emergency Force in Egypt and a University Professor at two major Canadian Universities.
To order this book for yourself or your library, please Email letmer13@gmail.com requesting the number of copies you wish to purchase and you will be invoiced​ by​ IOC Publishers for $​30 ​per copy plus $15 handling and postage charges. (Free delivery in the Ottawa area). Please note in the email that you are a COA member or a donor/friend of the Canadian Orthopaedic Foundation.
​Says Dr. Letts, "If you grew up on the Prairies you will definitely enjoy this book. If not……you will still enjoy it!! And it will bring back your own memories!"
Dr. Letts will donate the full purchase price of $30 to the Canadian Orthopaedic Foundation.